Our gas furnace service, provides your home furnace the repairs it needs to run smoothly. If it's time to install a new furnace we can take care of that too. Our technicians can service all makes and models of gas furnaces, and we have good rates, too. Call and get your free estimate!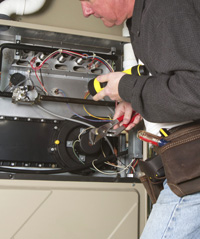 We can fix all types of
Gas furnaces — call us now
(704) 467-6717
Local Gas Furnace Service
After over twenty years in the business, believe us when we say that if your furnace can be fixed, we're the team for the job. Some of our staff have achieved the very highest certification in the industry. That means that no matter what the problem is with your home's heating system, our techs will be able to diagnose it and troubleshoot it fast.
We value your time and your money, and try not to waste either. When you call us for gas furnace service, we show up in trucks that are fully stocked. Whether it's a quick fix, or a replacement part that's needed, we've got the tools and equipment to hand.
Our technicians are all trustworthy individuals, too, and people that we would invite in our own homes, with our own families present. Not only do we do background checks to ensure there are no criminal histories on our team, we also do regular drug testing, too. Plus, we're licensed, bonded, and insured. You can bet that we have your best interest at heart, and only do for you what we would do for ourselves.
Home Furnace Repairs
Is your furnace not running as smoothly as it used to? Has it shut off entirely? We provide gas furnace services seven days a week, so no matter if it's a weeknight, or a weekend, pick up the phone and call.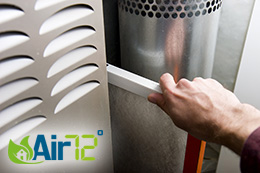 We provide a level of care that can't be found anywhere else, combined with expert training that prepares us for any event. Our staff are here to make your life easier, and we look forward to being able to help you get your life back to normal. We provide not only repair services, but also regular maintenance and upkeep. By getting your gas furnace serviced regularly, you can prevent untimely breakdowns, or frustrating repairs.
As a leading gas furnace service in the area, we are prepared to answer any questions you may have, or offer second opinions or estimates. Many of our clients had been told they needed a new furnace by another heating company when they called us for another opinion. Our staff are some of the best repair technicians in the area, and aren't in it to get your money and run. We want to turn you into our customer for life, and treat you with the respect you deserve. If your heating system can be fixed, we will get it done! We hope that by giving you only the gas furnace services you really need, when you are ready for a new furnace, or any other HVAC equipment, we're your first choice! Call now to get your free estimate.
Need help for your home furnace?
Just ask! We're here 7 days a week
Call (704) 467-6717
Call us when you need a gas furnace service in Charlotte, Matthews, or Waxhaw.