Air conditioning not working? Don't sweat it, you've come to the right place for quality AC repair done quickly. We're here 24/7 and service calls are free with any repair. Don't wait, call us now!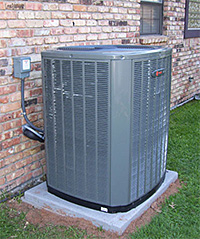 You've got nothing to lose but the heat
Don't wait — call us now!
(704) 467-6717
We've built our company up by being there when people need us most. We'll quickly send out one of our highly trained, expert technicians any day of the week. You'll even receive a free diagnosis of the problem with your air conditioning when you choose us to perform your repairs.
We are known for our hard working staff and our reasonable prices. If your AC system can be fixed, we'll get it done! We're not in the business to take your money, we're here to make your life easier. Give us a call today to get fast help for your air conditioning! Our AC services cover:
Air Conditioning Service
If you're looking for a air conditioning service to get things done right, look no further. All of our HVAC technicians are EPA certified, and some are even NATE certified. They all have years of on-the-job experience so you can feel confident in our expertise and abilities to solve your problem. All our staff are experts in air conditioning repairs, so you can be sure that when you call us, we'll find the real problem and get it fixed, fast.
But we don't stop there. Every one of our employees gets a background check and is drug tested before they come on board. They get random drug tests on an ongoing basis, too. And for further peace of mind, we're licensed, bonded and insured. You'll always be treated with the utmost courtesy, because you deserve nothing less. We really do want you to feel at home when you're dealing with us!
We realize the price you pay for air conditioning service is a major factor. We take pride in giving you low prices while offering the greatest in quality. Being a small business with the highest training under our belts means we can give you the best for less!
Air Conditioning Maintenance
Is it time to schedule maintenance for your air conditioning? Every six months, usually before summer and again before winter, is when to get your equipment tuned up. Give us a call if it's been that long — or longer! We'll get it running smooth all season long.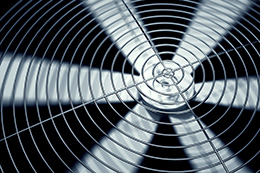 Our maintenance services are top-notch. We check your system from top to bottom, and we leave no stone unturned! You'll get a state of the art inspection done of your entire air conditioning system, a thorough cleaning of all outdoor condensing coils, and a complete safety inspection. It'll give you peace of mind that any needed repairs were gotten out of the way, and that your AC won't be shutting down on you this season!
What's more, if you are a member of our maintenance program, and you do end up needing a repair throughout the year, you get 10% off on that service, and you are treated as a priority. We appreciate the opportunity to earn your business. Call now and let us show you why we're the AC company for you.
We can service all types of
Air conditioning systems
Call (704) 467-6717
We repair, replace and install air conditioning in Charlotte, Matthews, Waxhaw and surrounding cities.