The residential HVAC systems at your home are some of its most important features. And if you need repairs or replacement for your air conditioning system, we are your best resource. Call now and get your estimate for free!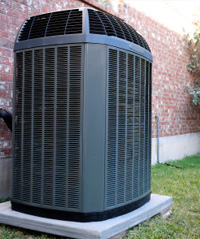 We can install and repair all types of
air conditioning systems
Call us (704) 467-6717
Need us in an emergency? There's not too much worse than having your heating or cooling system fail you when you need it. Right? That's why we work seven days a week on restoring residential HVAC systems. This means you never have a long wait to have comfort restored to your home. We work hard to make sure we're there when you need us most, even on the weekends.
Residential HVAC Systems Company
We do it all when it comes to residential HVAC systems. And you can feel confident in our 20 years of experience. Our expertise runs the gamut of everything for your heating and cooling system needs. In fact, when it comes to home AC systems, we're your one-stop shop. We do any kind of AC service, including repair, replacement and installation.
When your air conditioning is on the blink, let us be the first one you call. We'll only recommend what you need, never anything more. If a simple repair or replacement part is what you need to get you up and running again, then that's what we'll tell you.
Once you give us a call, we'll send out an expert technician right away. He'll go over your residential HVAC system from top to bottom. And you'll get a detailed report so you'll know exactly where you stand.
Our technicians are the best in the business. Every one of them is highly trained in residential HVAC systems. What's more, all our technicians are background checked and given drug tests before we hire them. And we do regular drug tests the whole time someone works for us. This gives you confidence in the quality of our workers.
We want you to know that you can have full peace of mind when you call us! And, we're licensed, bonded and insured, so you're totally protected. Plus you'll be treated the way you expect. With nothing but courtesy and respect. We never do it any other way!
Our HVAC technicians arrive in fully stocked trucks. This means if it's a new part that's needed to get your system up again, most likely it's right there in the truck. And you'll be up and running and comfortable today. We think your time is valuable, too, and we don't want to waste it by having to run out again for parts.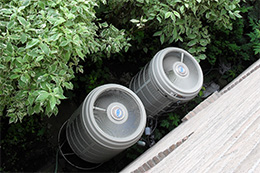 Did you get an estimate from another AC company? Before you shell out big bucks, think about getting a second opinion. We'll be glad to come out and give you another estimate. Often, our staff can fix things that others can't, or aren't willing to. We don't believe in replacing your system unless it's really needed.
Simply give us a quick call, even if it's just to answer your questions. Keep in mind, a second opinion could be your ticket to saving thousands of dollars. We're sure you'll agree that's well worth a 2 minute call!
Let's face it, you can't live without a properly running residential HVAC system. And you need to have the right company to get it up and running, at an affordable price. Think of us first for all your air conditioning needs. We do great work for good prices.
Got a problem with your
AC unit? We'll fix it fast.
Call (704) 467-6717
We repair and install residential HVAC systems in Charlotte, Matthews, Waxhaw and nearby cities.