Do you need an air conditioning installation done at your home? Is your current AC unit on its last leg and not working very well? Call us now and get your free estimate! Our air conditioning service is top-notch, and our prices are reasonable.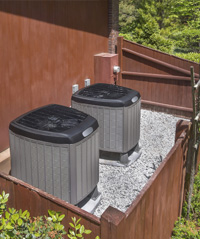 Need to replace your AC?
Don't sweat it — we've got you covered!
Call now (704) 467-6717
Air Conditioning Installation Service
Why suffer the heat any longer? Getting a new, efficient air conditioning system is a smart move for your comfort, and for your pocketbook! The AC systems being installed today can save you money over older, less efficient models.
Our experts will analyze your home and offer the best options for you, tailored specifically for your needs. Our first concern is doing right by you. This is how we've built our business. And we always aim for 100% satisfaction on every service we deliver. Need a new AC system installed fast? We provide our services seven days a week! Call now so you can start living comfortably right away!
We have over two decades of experience with air conditioning installations, and will do a great job on yours, too. Our staff are prompt, courteous, and know their business. We'll always give you the straight answer on your AC — if it can be fixed, we won't try to sell you a new one. Call now and get your free estimate!
New Air Conditioning Systems
New air conditioning has to be analyzed and installed right. This involves a number of factors that we do with great care; we never cut corners. You see, when it comes to air conditioning installations, size does matter.
Too large of a unit and you're throwing money away by having more than you need. Too small, and you're wasting money too, cause you only end up cranking up the system so you can make your house comfortable.
So first we'll find out your square footage, review the layout, and add in the number of occupants of your home. Then we'll present you with all the air conditioning systems that fit your property, and your budget.
And no worries! You'll find we make this a no-stress process for you. We'll answer all your questions about the air conditioning installation, and help guide you so you can make the right decision that's perfect for your needs.
Once you pick the option that works best for you, you'll get a state of the art air conditioning installation from our staff. Our highly trained technicians are nothing but the very best. We take the training of our technicians very seriously and keep up to date on the latest technology. We can even handle all related duct work when installing your new system.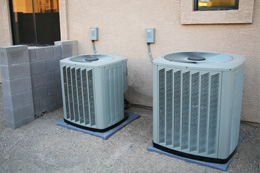 Not only are our AC technicians the finest anywhere, they are all background checked and given drug tests before they come on board. Plus we check our staff randomly, too. And for your ultimate peace of mind, we are licensed, bonded and insured. We really want you to feel secure and at peace when you choose us for your AC services!
We're looking forward to helping you with your air conditioning installation. To schedule your estimate, or if you have any questions whatsoever, simply give us a call now. With over two decades of experience under our belt, you can be sure that we know our business. No matter what you are trying to resolve by getting a new AC, we can help you. Our staff have the very highest training in the industry, and are here to help make your life easier. Give us a call!
Not sure if it's time for an AC replacement?
Our staff will give you the straight answer
Call us (704) 467-6717
We provide air conditioning installation in Charlotte, Matthews, Waxhaw, and surrounding cities.