When local homeowners need help with their AC systems, we're their number one go-to company. Call us seven days a week. We'll send out one of our expert technicians to diagnose your air conditioning right away, even on the weekends. Your comfort doesn't take days off and neither do we. Call and get a free estimate now!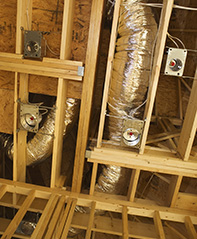 We can repair or replace any make
Or model of air conditioners
Call now (704) 467-6717
Installing New AC Systems
When you call us to get help picking out a new unit, you'll get expert guidance towards what's best for you. Our staff will make sure you get the proper size air conditioning system for your home. The size of your AC system does matter. Too large and you're obviously throwing your money away upfront. Too small doesn't save you a single cent, cause you just have to crank things up or your house still won't be comfortable. Plus, your system is likely to break down or give up much sooner.
That's why we'll always recommend an AC system that's just right for your home. They are tailored to your home's unique air conditioning needs. Doing the analysis right is key. We use precise methods to consider your home's square footage, the layout, and the number of occupants. Then we'll show you which options fit within your budget. Call now and get started with your free estimate!
Repairing Air Conditioning Systems
When your air conditioning isn't working properly, it can really disrupt the quality of your life, can't it? Air conditioning in your home isn't a luxury, it's a necessity! Call right away and we'll quickly dispatch one of our technicians, who are among the finest in the business. All of our staff are highly trained and get extensive on the job experience, and they can fix anything!
If your AC system can be repaired, we'll get it done. Our staff will only sell you what you need, never more. You can deal with us with confidence, as we give you the real deal every time. You'll get a detailed report on the health of your entire AC system. Whether the solution is repairing your air conditioning, replacing a part in it, or getting a new unit, you'll know all your options. You won't be paying for more than you need. You see, our AC service is all about is treating you right. And you'll get nothing less.
For your added peace of mind, all of our employees must pass pre-employment background checks and drug tests. And we do random drug testing, too, so you know you're dealing with a clean company!
A top priority for us is how we treat our valued customers. We promise you'll be treated with the utmost respect and courtesy. We know you expect nothing less. We're also licensed, bonded and insured, to make sure you are fully protected.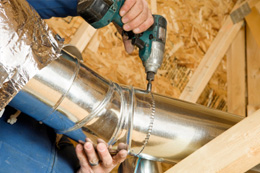 Air Conditioning Service
When it comes to AC systems, we're your one-stop resource. We do it all, from AC repairs, to a total replacement on your air conditioning system. And this includes duct work, too. If it's a replacement AC part that you need, our technicians arrive in a fully stocked truck. That means there's no waiting days (or even longer) for your new part to arrive to get you comfortable again. We'll get you up and running again today. Many of our customers have remarked that's a big plus!
In need of a second opinion? Did another company say you need an expensive AC repair, or even a replacement system? Before you shell out the big bucks, why not let us give you a second opinion? We've saved many folks thousands of dollars, simply because they picked up the phone and called us for another estimate. That's where a 2 minute phone call can literally save you thousands!
Looking for help with your
air conditioning system?
Call us (704) 467-6717
We repair and replace AC systems in Charlotte, Matthews, Waxhaw and all nearby areas.