Is your home heating system on the blink and you're freezing in your house? Call us first; we always work to repair your system instead of replacing it. We won't tell you to get a new heating system, if a repair is all it needs, no matter how complex. Plus, our estimates are always free!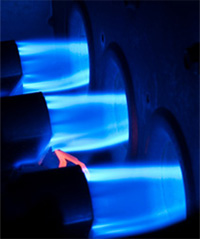 If you're feeling the chill
Call us today for fast repairs
(704) 467-6717
We service all types of home heating systems, including:
Gas furnaces
Electric furnaces
Home Heating System Repair Company
When winter's chill hits, your home heating system is your first line of defense. When your gas or electric furnace, or your heat pump, is working properly, it's easy to take it for granted. But as soon as your HVAC equipment stops working, it becomes the most important thing in your life.
We understand! That's why we work seven days a week, so you never have to spend a day suffering in the cold. Simply give us a quick call and we'll send out one of our expert technicians to get you comfortable right away.
We take tremendous pride in having the finest technicians in the business. We've got 20 years of experience fixing home heating systems, and we only hire the best to serve your needs. All of our employees get a background check, and are drug tested on a regular basis. Every technician we employ is an expert in repair, servicing, and installation of furnaces and heat pumps. We even keep up to date on the newest technology so we are ready no matter the age of the heating system in your home.
Our way of doing business is to treat every customer the way you expect, with only courtesy and respect. And you'll get nothing less! To give you further peace of mind, we're licensed, bonded and insured. You're completely protected when you call us to take care of your home heating system needs.
Our technicians will come to your home in a truck that's fully stocked. This is so important, because if your home heating system only needs a repair or a replacement part, it's right there in the truck. With us as your service provider there's no waiting for a part. You'll be up and running (and comfortable) today! When you're sitting there freezing in your home, getting comfortable fast is a huge plus!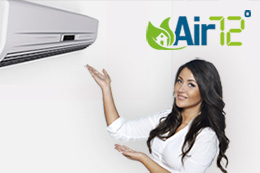 Now remember, our first aim is to repair your home heating system. So many of our customers have told us that another heating company told them they had to completely replace their gas furnace, electric furnace or heat pump, when we found all it needed was a replacement part!
So if you've been told by another heating company you've got to shell out big bucks for a completely new home heating system, don't hesitate to call us for a second opinion. A simple phone call to us can literally save you thousands of dollars!
We service, replace and install all makes and models of home heating systems. That include gas furnaces, electric furnaces and air source heat pumps. We know your money doesn't grow on trees. That's why you can count on us to always look for the most inexpensive way to return your house to the comfortable home you need! We respect your time and your money. Call now for your free estimate.
Trouble with your heater?
For great service at good prices
Call us (704) 467-6717
We will repair or install a home heating system in Charlotte, Matthews, Waxhaw and all surrounding cities.